Texas Farms Veggie Box
Texas Center for Local Food
Supporting Texas Farms – Nourishing Texas Families
Texas farmers who sell to restaurants, schools, hospitals have seen their orders vanish due to the COVID-19 crisis.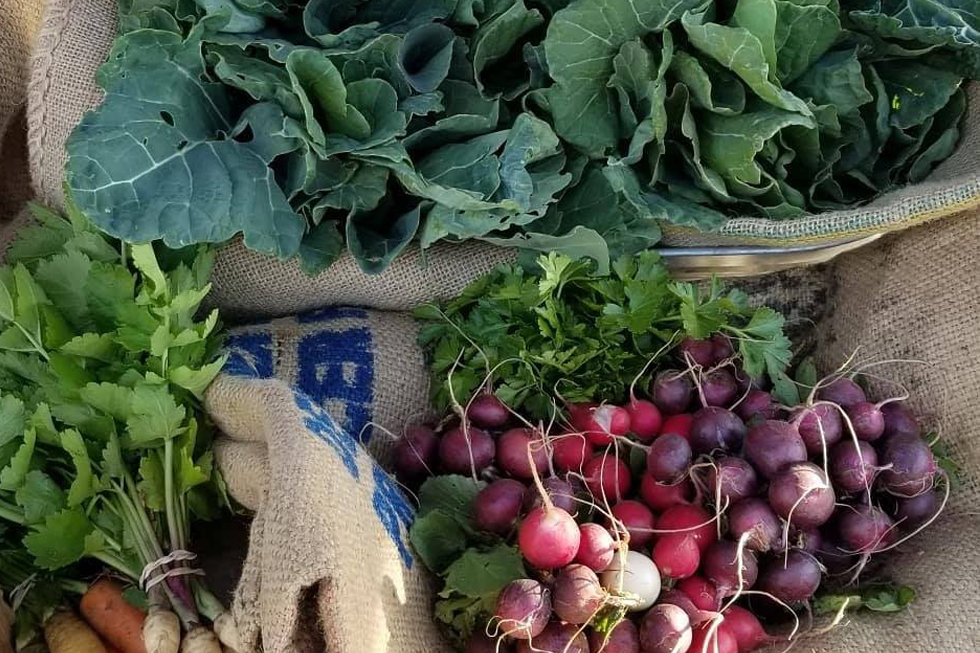 Meanwhile, plenty of fresh vegetables are in the fields and so many of people need fresh food!. The Texas Center for Local Food is partnering with The Common Market food hub, Elgin Local Food Action Team, and FireWild Catering to pack these yummy vegetables into family size produce boxes and get them to you.
The Texas Farm Veggie Boxes will be sold online and available for pick up in downtown Elgin, Texas once each week for the next 10 weeks (through May 27).  No delivery is available.
Box price is $32 and the proceeds will go toward providing Texas Farm Veggie boxes to the most vulnerable families in the Elgin area.
As of March 22, only 80 boxes per week are available. Order yours today!
Order now